Introduction
NearBuy is a hyperlocal eCommerce company. It was early known as the Groupon India. It was founded by Ankur Warikoo, Snehesh Mitra, Ravi Shankar. It offers a wide range of offers on apparel, fine-dining, wellness, salon, health, travel, city excursion and many more. Now, the current CEO of Nearbuy is Ravi Shankar.
NearBuy is one of the first online to offline platform (O2O) which help offline store to get more sales by providing some discounts.
NearBuy Tag Line: The Lifestyle App
History of NearBuy
Firstly Grabon operates in India after management picks their hands from India business and then it'll be taken over by Ankur Warikoo and Snehesh and Ravi in 2010.
NearBuy Funding Rounds
NearBuy gets a total of $37.2 million.
They got their first round of funding from Sequoia India of $17 million dollar (approx. 100 crore). After that BlackSoil gives 15 crore as a debt fund on Sept,16. Then again they got a funding of $20 million from Sequoia capital. Later, NearBuy was acquired by Paytm. 
Now, Nearbuy is getting almost 180 thousand traffic per month organically with more than 1,000 (one thousand) backlinks to their 25,000+ pages. (As per Ahrefs.com)
Here is the organic traffic growth chart of Nearbuy since January 2016.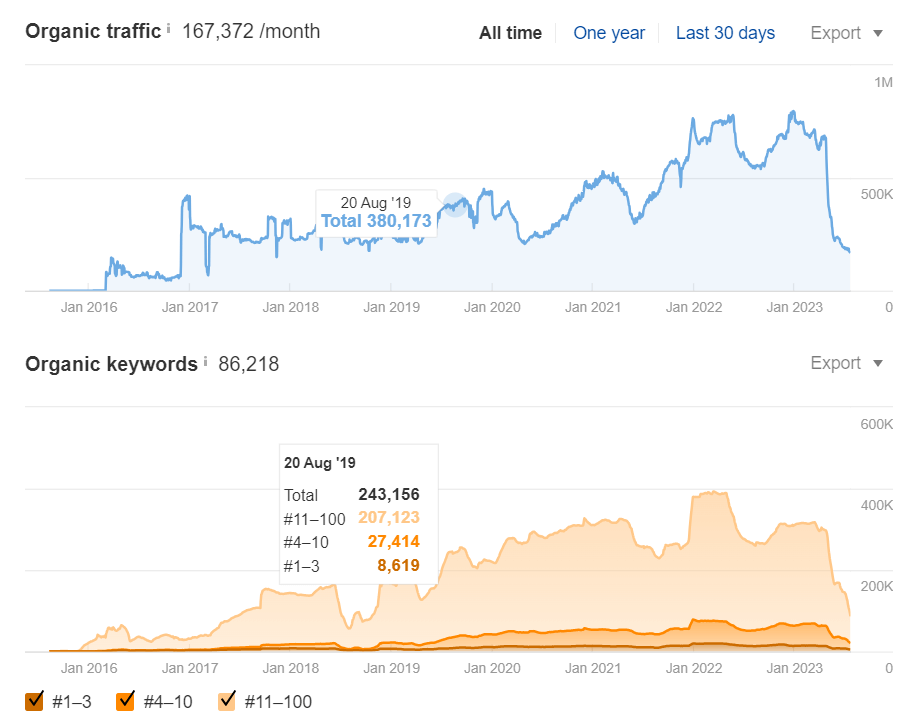 Top Performing Pages of Nearbuy in July 2023.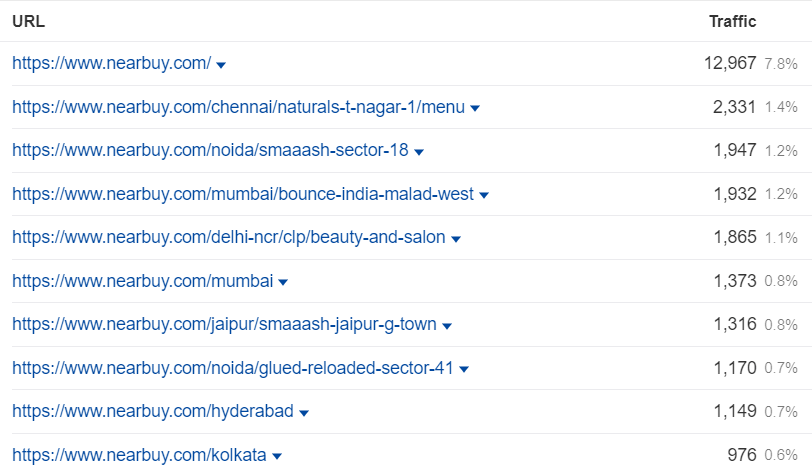 Get SEO Strategies in Your Inbox
Services offered by NearBuy
You can buy discount coupons and exciting deals of Eat out, SPA, Activities, Salon, Fitness, Fitness, Health, Home and Auto, Gift Cards, Hobbies, Events, etc.

NearBuy Business Model: How NearBuy Earn Money
Nearbuy didn't charge anything from it's merchant for setup or anything. They only charge a commission on each purchase made by the customer. The commission varies from 2%-25% depending upon the popularity and category. 
More about NearBuy
It was led by Ankur Warikoo till Nov,19 but he stepped down on Nov.,19 and now the current CEO is Ravi Shankar.
I personally have been using NearBuy for the last 18 months and there after service and support is great.
Important link
Career Page link: https://careers.nearbuy.com/jobs.html
Nearbuy LinkedIn Page: https://www.linkedin.com/company/nearbuy-india/
NearBuy CEO Profile: https://www.linkedin.com/in/ravisl
Main Competitors of NearBuy:
CashKaro, CouponDunia, ZinGoy, CouponRani, DesiDime, FreekaMall, etc