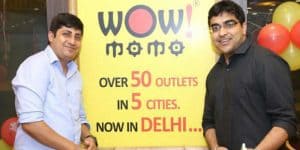 Wow! Momo is one of the fastest growing QSR(Quick Service Restaurant) chain in India. It is one of the first and largest chain of branded momos. It was founded in 2008 by Sagar Jagdish Daryani and Binod Kumar Homagai in Kolkata. They serve a wide variety of Momo's with delicious sauce in more than 250 outlets.
History of Wow! Momo
Wow! Momo was started by Sagar Jagdish Daryani and Binod Kumar Homagai in Kolkata. They started selling steamed momos from their 6 by 6 kiosks in Springdale Spencer. Their initial stores were in hypermarkets like BigBazaar, Spencers.
They started this journey as a bootstrapped with an initial investment of Rs.30,000 and they grew from 1 store to 40 stores by their own money.
Chef Ramji is the national head chef in Wow! Momo, he started working with the team from the initial days as a part time with a salary of Rs.3000 and now he's earning more than 1.5 Lakh/month.
Now, Wow! Momo is getting almost 5.5 thousand traffic per month organically with just 50+ (only fifty) backlinks to their 3-5 pages only. (As per Ahrefs.com)
Here is the organic traffic growth chart of Wow! Momo since October 2022.
Top Performing Pages of Wow! Momo in July 2023.
Get SEO Strategies in Your Inbox
About Wow! Momo fundings
Wow! Momo raises total $30 million.
In 2015, Wow! Momo had raised Rs 10 crore from its first backer, Indian Angel Network, led by Sanjeev Bikhchandani, Saurabh Srivastava, and Ashvin Chadha.
In June,17 Wow! Momo had raised Rs 44 crore and it was led by Lighthouse Funds and IAN at a valuation of Rs 230 crore.
In September,19 Wow! Momo raided $23 million from New York based Tiger Global Management firm at a valuation of $120 million.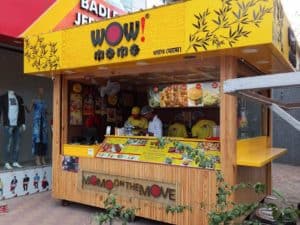 Types of Momos Wow! Momo Offered
They offered more than 12 different flavours of momos, available in Steamed, Fried and Pan Fried with 3 delicious sauces. They changed the way of thinking about Momo's like Sizzler Momos, MoBurg (Momo Burgers), Tandoori Momos and a Baked Momo Au'gratin, and the most popular desert of Wow Momo i.e, "Chocolate Momo's.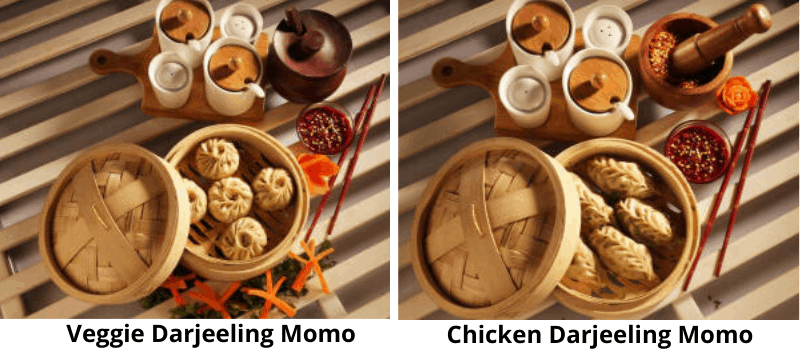 Recently they also launched Veggie Darjeeling Momo and Chicken Darjeeling Momo, you can try it.

The initiative by Wow! Momo is aimed at helping citizens with the supply of essentials as the lockdown to curb coronavirus continues in India.,
As we all know everyone facing problem for getting essential products, keeping this in mind WOW! MOMO took forward their step with the launching of grocery arm WOW! MOMO Essentials that aimed to coronavirus pandemic.
To make this newly launched grocery arm successful they partnered with various phoneix like ITC, Nestle, P&G, EMAMI to drive across the maximum reach as much as possible. Source
To make this happen all deliveries are being done through the Swiggy Grocery platform, it said in a statement on Wednesday.
They will be serviced by 60 Wow! Momo outlets. In the second phase, the brand will extend its services to Bhubaneswar and Mumbai and ramp up the count of servicing outlets to 100. The grocery arm is being managed by more than 2,800 employees, the company said.
Business Model of Wow! Momo
They follows COCO(Company Owned Company Operate) Business Model. They manage all operations by own from material purchase to processing and making and all it's delivery. In each city they're having one central cloud kitchen. All store of Wow! Momo in each city will be managed by their central cloud kitchen.
Also Read Exciting Journey of Dunzo
How Wow! Momo earns?
They earn money on each momo sold from their store. Few reports says, they're earning more than 2 lakhs per month from each outlet/store.
More about Wow! Momo
Currently they're having more than 250 stores in 13 cities.

After getting success in Wow Momo, Now they'd also launched

Wow! China

a restaurant full of China Cuisine.