Introduction
Haptik is an enterprise conversational AI platform founded in August 2013 by Aakrit Vaish and Swapan Rajdev. Reliance Industries Limited acquired Haptik with the majority of the stake worth 100 million dollars in September 2019,.
It helps the businesses to build a conversational AI system or chatbots that allows the user to chat with the application like a normal human being using text and voice with a natural language.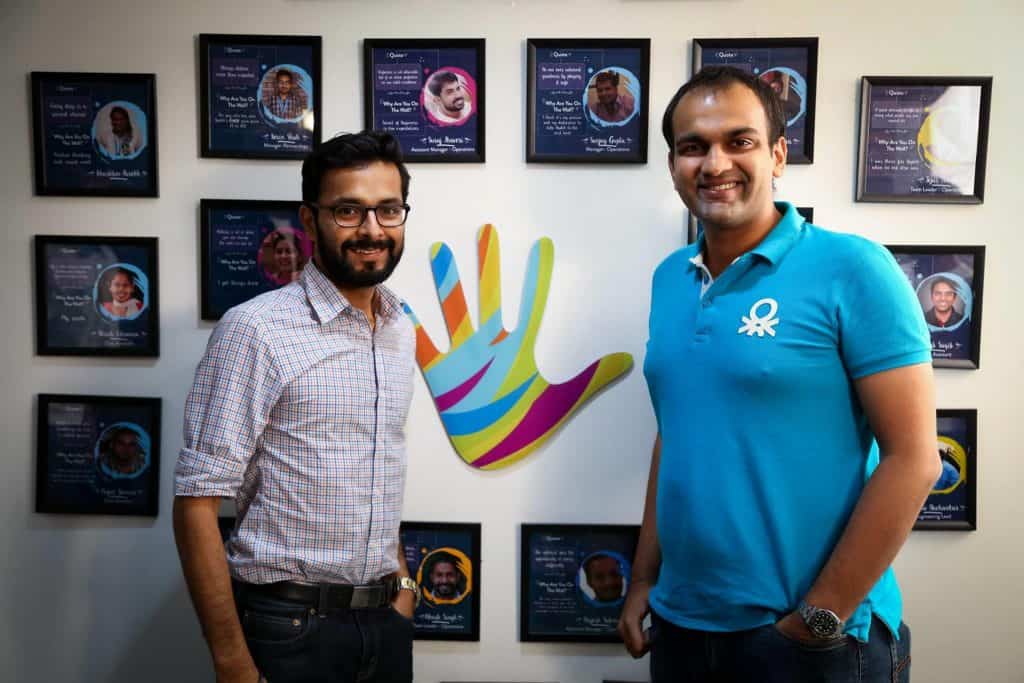 In March 2014, they launched the Haptik Assistant 24*7 App that helps to set reminders, alarms, schedule lists, booking flights, paying bills, phone recharge, etc. It is a personal chat-based assistant that lets its users get things done for Android and iOS platforms in India.
Tag Line: Intelligent Virtual Assistant for Business
History of Haptik
Haptik was coined by Aakrit Vaish and Swapan Rajdev in August. 2013. They launched their first product in March 2014, i.e Haptik Assistant APP. It helps the users to get things done via their Android and IOS Phones.
In August 2015, Dan Roth from the University of Illinois also joined the Haptik board of advisers to make the platform underlying the NLP(natural language processing) technology layer smarter.
In the same year, Haptik became the official personal assistant of the Mumbai City Football Club and also provided a customer support chatbot to Swipe Telecom.
Now, Haptik is getting almost 7 thousand traffic per month organically with more than 1,500+ (one thousand five hundred) backlinks to their 390+ pages. (As per Ahrefs.com)
Here is the organic traffic growth chart of Haptik since October 2020.
Top Performing Pages of Haptik in July 2023.
Get SEO Strategies in Your Inbox
Other Collaborations and Partnerships
In the Covid-19, Haptik created the world's largest WhatsApp chatbot. This was India's official helpline used by over 21 million people around the globe.
Kaya – Kotak Bank AI conversational assistant helps the users 24*7 assistance to customers.
The business has collaborated with Amazon Pay, HDFC Live, Ola Cabs, Uber, Times Internet, Mumbai City FC, Coca-Cola, Ziman, Zomato, BookMyShow, Cleartrip, Goibibo, UrbanClap, Via.com, Dineout, Flipkart and Kotak Live to run campaigns on the Haptik platform.
In March 2019, the Government of Maharashtra signed a partnership pact with Haptik to develop a chatbot for its Aaple Sarkar platform. The bot provides conversational access to information regarding 1,400 services managed by the state government.
Haptik has also built assistants for the Times Of Internet.
Business Model of Haptik
Haptik is a mobile messaging assistant for information and support which is based on a User to Business Messaging model Or we simply called it as they follow the B2B Business model.
Funding Rounds of Haptik
Haptik raised total funding of $12.2 Million in total.
Haptik raised its first funding of $1 Million in September 2014 from Kalaari Capital.
In April 2016, → Haptik again raised $11.2 Million from Times Internet.
In April 2019, Haptik was acquired by Reliance Industries with a deal of $100 Million.
Also check out: Nearbuy Case Study – India's Lifestyle APP
More about Haptik
Haptik won several awards like Frost & Sullivan Prize, NASSCOM's Al Game Changer Award, Global – CogX Innovation Award, Global Business Excellence Award for Outstanding Product, and many more.